Sale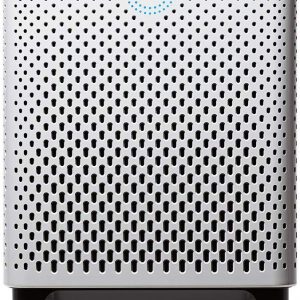 Air mega is designed to accommodate room sizes up to 1,256 square feet and it cleans the air two times in one-hour.

Air mega Max2 filter? combined activated carbon and True HEPA filter? captures and reduces up to 99.97% of particles 0.3 microns in the air, including pollen, pollutants and other allergens. It also reduces more than 99% of volatile organic compounds and reduces fumes such as NH3 and CH3CHO. It also includes washable and permanent pre-filter to catch larger dust particles.

Conway Airman's pollution sensor communicates indoor air quality in real-time. The brightly colored LED ring lets you know how clean or dirty your indoor air is every minute of the day.

Air mega can has five fan modes: Smart, Sleep, Low, Medium and High. Noise Level-22~52 dB

Smart mode with three settings, Conway Air mega smart air purifier adapts to its surroundings. Fan speed automatically adjusts based on the room?s air quality and lighting conditions to improve air quality.

Air mega has a timer for 1, 2, 4 and 8 hours and filter lifetime indicator for both washable pre-filter and Max2 filter.

Power Consumption:57 W

Limited manufacture?s covers any internal malfunctions for 1 year and motor and electronic parts for 5 years. Filters are excluded.