Lists recent products – useful on the homepage. The 'per_page' shortcode determines how many products to show on the page and the columns attribute controls how many columns wide the products should be before wrapping.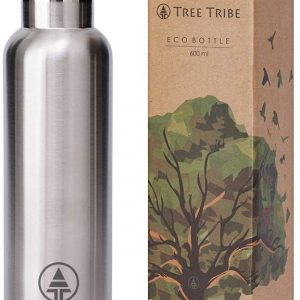 LIFETIME WARRANTY – This bottle is designed to last FOREVER! Durable 18/10 stainless steel outer shell, with 18/8 food-grade stainless steel inside make it super tough while maintaining integrity of taste inside. Buy our bottle and you're in the Tribe fam – if anything happens, just contact us for a free replacement.

INSULATED – Double wall vacuum sealed design keeps cold water cold for an entire day! Hot liquids can stay super hot for 6+ hours, and pretty hot up to 12 hours. It's kinda like a thermos, but way cooler!

ECO FRIENDLY – Save tons of plastic from being produced by using our reusable Eco Bottle instead of cheap disposable bottles. It's BPA free and made with clean, durable stainless steel, and capped with bamboo to keep that nature vibe with you at all times.

LEAK PROOF – Airtight silicone lid gasket guarantees your bottle will never leak, even in the most rugged situations. Having an airtight seal means you can multipurpose the bottle and keep soup and smoothies fresh too. Nice!

WE PLANT TREES – Tree Tribe is an outdoor lifestyle brand that plants 10 trees on every sale. Inspired by the beauty of the natural world, we are dedicated to creating cool products with eco friendly materials, while giving back to the Earth on every purchase.